Neil's two episodes of Doctor Who screened on BBC One in April 2013.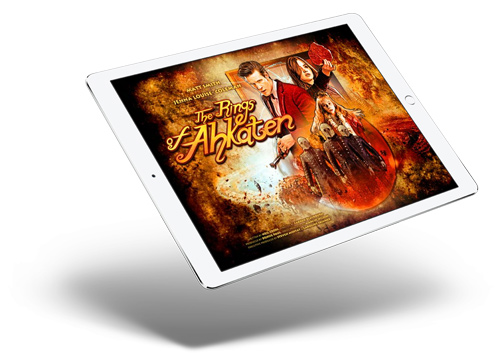 The Rings of Akhaten was the second episode in Series 7 and screened in the UK on Saturday 6 April. Here, the Eleventh Doctor Matt Smith and his new companion Jenna-Louise Coleman introduce the episode:
The introduction, this trailer and an episode preview can be found on BBC's Doctor Who web pages.
Here is what executive producer Steven Moffat said about this episode in Doctor Who magazine in December:
This is Neil Cross' second script, but the first one you'll see. All shot now and we've just seen the first cut from [director] Farren Blackburn, and I'll think you'll laugh and cry and airpunch. Glorious. The brief, for Neil, was this. "You know how the doctor always promises amazing, awesome wonders to his companions, then gets them stuck down a tunnel beiung attacked by mutant slugs. Let's deliver some awesome and amazing!"
Hide,  Episode 4 in the series, screened later in April. Here is what Steven Moffat revealed in Doctor Who magazine in December: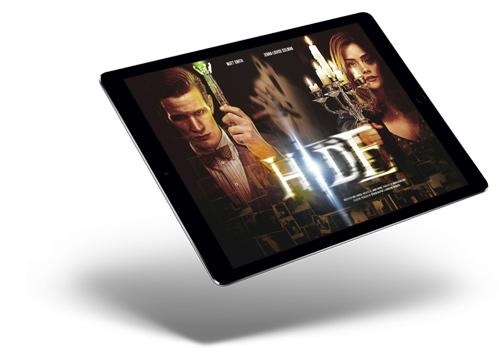 Neil Cross' first script, but the second one you'll see. And you won't be in any doubt about why we rugby tackled him on the way out the door, and cranked another story out of him. Spooky and clever and even a little bit romantic, with some gorgeous work from new-to-Who director Jamie Payne, this one is finished. No, hang on, it isn't. We've got a shot to pick up. Damn! Damn!!
Watch the 2013 full series trailer here, and find further information and clips on the BBC's Doctor Who: Hide episode page